08 Oct

Rose flower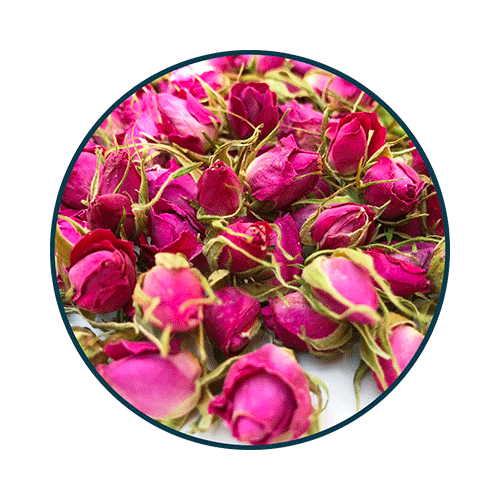 Rose Flower
Rosa x damascena
Rose Flower is one of the aromatic plants. Red roses is other name of the flower. Rosewater is made from a kind of this flower.
India, Iran, Saudi Arabia, Turkey, and Afghanistan are the countries that are active in the field of aroma making and oil extracting from the plant.
The history of growing this plant goes back to the Achaemenid era in Fars province. Later in the Safavid era, the herb was planted in the foothills of Kashan, though it was cultivated in the Shah Mountain of Lalehzar region of Kerman. Today, the cultivation of the Rose flower has increased in the region due to the suitable climate condition. It can be said that Iran is the largest poduction hub of Rose flower in the world.
Amazing Features of Rose Flower
Medicinal Properties
Strengthening the stomach and relaxing nerves
Relieving headaches
Treating heart disease and rheumatism
Relieving stomach pain and chronic coughing
Improving and strengthening the digestive system
Preventing osteoporosis
Softening and glowing the skin
Anti- Allergy and inflammation
Reducing the volume of menstrual bleeding
Liver cleansing
Protecting against cardiovascular problems
Fighting cancer
Repairing body cells as it's rich in vitamin C and other compounds such as ellagic acid, and quercetin
Uses of Rose Flower
The products of the plant include dried petals, rosewater, and essential oils. The herb is used in:
Pharmaceutical industry
Perfumes and cologne
Food industry
Cosmetics & Hygienic Products
Jam syrup
Confectionery industries
Ice cream making
It is worth noting that every year, the Iranian essential oils and rosewater is exported to European countries such as Great Britain, France, and the Persian Gulf countries.